We have been remodeling homes for a quite long time now, and we are happy that all these years of experience have not only allowed us to become experts in the business but also learn that when people let us work with them, they are not opening the doors of any building, but the doors of their homes. We know your home improvement project is important to you that is why we make it our personal mission to help you create a beautiful room that you would be proud of.
For that reason, when you work with us, no matter if you are remodeling your kitchen, bathroom or adding an addition you can be sure you have the best team to beautify your home. We do it right the first time. That is why we have been accredited with the Angie's List Super Service Award 5 years in a row, because we are the best at what we do.
What makes us the best team? Trust. When we give you a quote, you can be positive that we won't charge an extra penny for "unexpected expenses," and that your project will be ready by the expected date. We are on your side, it's your home and it shouldn't be a headache to make it just perfect; we offer free computer designed samples, we have affordable prices, and of course, we clean up after every job we do. We treat your home as if it was our own, so you can be guaranteed that we are passionate about our work.
Finally, we know that the best way to succeed in this business is to keep our clients happy. We don't know any better advertisement technique than the reviews of our satisfied clients, so we are glad to keep it up! With reviews on Angie's List, Yelp, Home Advisor and Houzz we have many satisfied customers that can vouch for us.
---
Kitchen Remodeling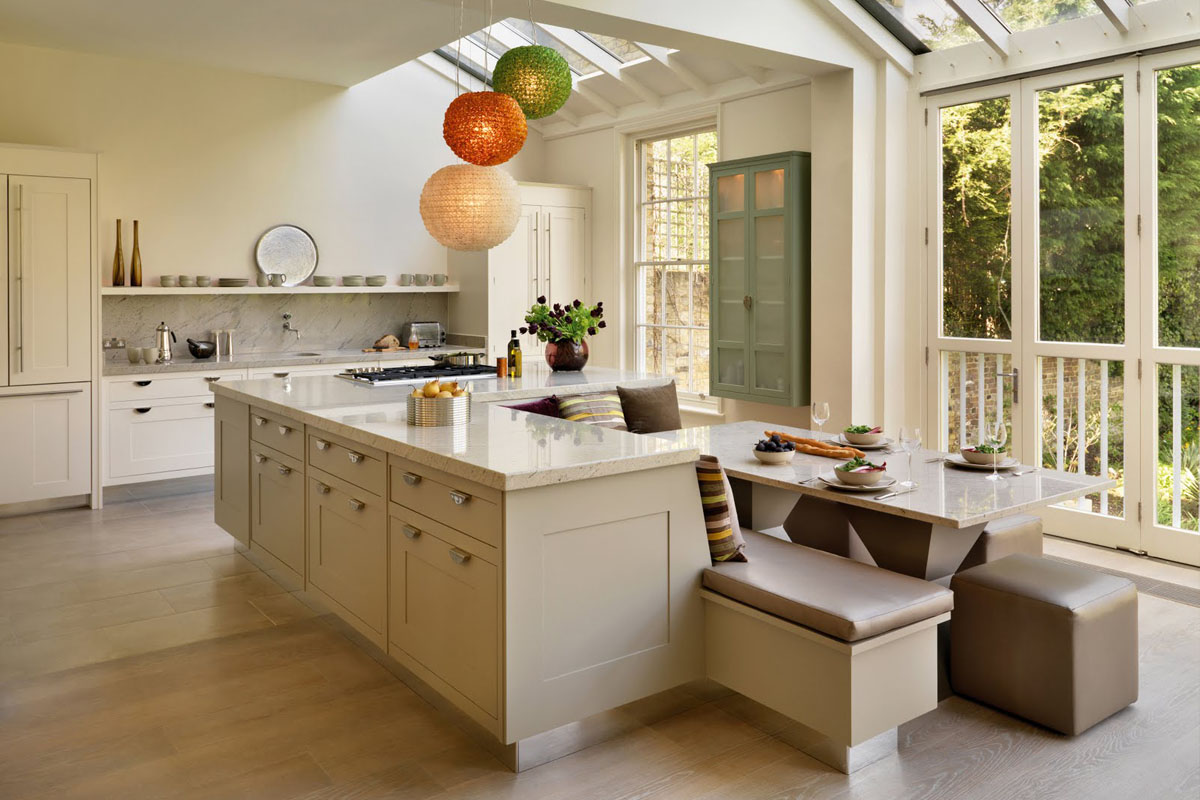 Nowadays, the kitchen is much more than the room where food is made. It is an intimate place that needs to express the home's house. Beautiful memories are created in the kitchen, such as a Sunday breakfast with the family or a fun night with friends. Remodeling your kitchen to make it the perfect place for these moments to happen, require an experience team to achieve the right balance of aesthetics and functionality.
Bathroom Remodeling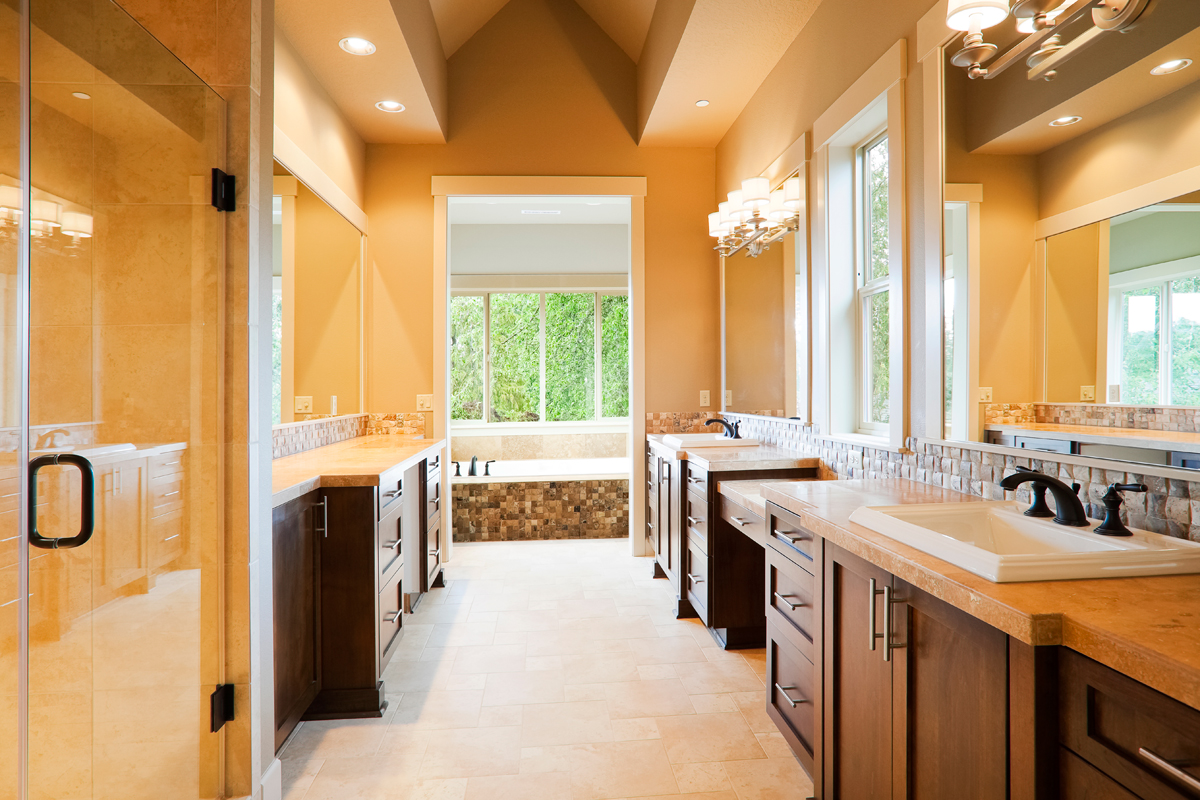 After a long day of hard work, it's nice to come back home and get rid of all the tension accumulated. The bathroom should provide the environment required to clean your body and mind. The new materials put together with the right design, creates the perfect atmosphere at an affordable price. Making your bathroom truly yours has never been such a must.
Additions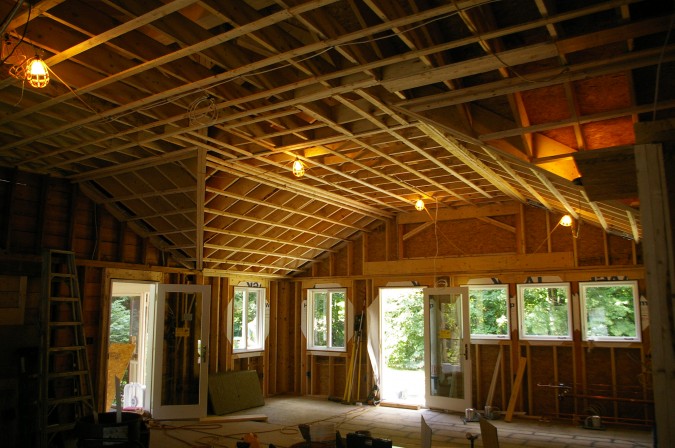 Your family can grow, you may need an office at home, or maybe you just want that playing room you promised yourself so long ago; whichever is the case, you don't need a bigger house, you can always add a new room to your home. You have the idea; we have the experience to make it true. Whatever it is, it should be just perfect and fit with your original home. Let us be your team for adding that new piece of home.
What our Customers Are saying
After a year and a half of enjoying our first huge renovation with PRISTINE CONSTRUCTION, we realized it was time to beautify our home with their exquisite touch again. This time we focused on our daughter's room, which was just a room. Once again, Nathan came up with an incredible design which made her room into an elegant, hotel like, bedroom suite! French doors to our backyard with an amazing brick step down, double, walk-in closets and a to die for whimsical bathroom. Demolition, pouring of new extended foundation and framing started promptly on July 5th. Within a week and two days, the framing was done! Incredible! We love Andy's framing due to the devoted workers he sends. Plumbing, electrical and HVAC came next. Nathan spent personal time with us picking out plumbing fixtures, tile and flooring. What a Godsend he is. Mike was over practically every day checking on the details. The cabinetry whiz, Yone, specially designed our daughter's desk, bookshelf and bathroom cabinets and even added a special hair dryer plug inside one drawer! Pristine Construction worked on our project as if it was their own home. Never did we experience one headache, which in this day and time is rare! The incredible patience of Nathan and the detail-orientated kindness of Mike was much appreciated. Emma at the office gave us daily updates on scheduling in such a professional and sweet way. Our daughter was very much a part of the design of her room and she was speechless when it was finished. Leave it to say, she is the envy of all of her friends! There is only one more small area of our house that needs to be redone. You can know for sure that it will be PRISTINE CONSTRUCTION!

Pristine does it once again! We just finished our FOURTH remodeling project over the past three years with Pristine Construction (should that tell you something?) Co-owner and Foreman Mike headed up this particular project from the beginning right through to the end, and as usual, we couldn't be happier! Both Mike, Nathan and their crew are top notch. Totally stress-free experience . . we just handed over the key to the house and trusted each and every person to take care of our precious home. We're so spoiled now that we wouldn't do any more remodels without Pristine. Why would we go anywhere else? It would be like trading in our favorite lovable reliable Uncle for some unknown crazy relative! I don't think so! Call Pristine . . . You won't be sorry!

Pristine Construction is a class act!! We gutted and completely renovated two bathrooms, and had wood floors installed throughout our home. As part owner and designer, Nathan comes to discuss your goals and holds your hand through the whole planning process if you want. Mike, also part owner of Pristine, is on the job everyday making sure everything looks perfect. Their crew is top notch skilled. Attention to detail is a hallmark of Pristine's crew as well as regarding Mike's and Nathan's expertise. Cooperation and responsiveness from our first meeting and initial plans, throughout construction, and when needing changes makes working with Pristine very easy. Pristine's positive approach in pleasing its customers and offering overall and detailed suggestions makes this company especially great. The crew was here promptly everyday, so unlike the horror stories one hears. Scheduling is well planned and efficient. In addition to Mike, Nathan and the crew, Pristine's friendly and professional office manager, Emma, provided almost daily communication regarding work scheduling and updates. I got their name from YELP and Angie's List and agree completely with all the positive comments. We highly recommend Pristine Construction for your next job with a professional, reliable and friendly residential construction company.

We live in West Los Angeles on Bundy Drive and we hired Pristine Construction to perform a complete Kitchen and Master Bathroom remodeling. Nathan did a complete rendering of how our new kitchen would look like and help us as well with our bathroom design listening to our requests and giving us his input. After 3 hours we decided to go with Pristine Construction without hesitation. Pristine's work exceeded our expectations to the very last detail, they also upgraded our main electrical panel to 200 Amp, everything the job related to was handled as smoothly as it can be. They finished on time and budget. If we would have more budget to work with we would remodel the complete house with Pristine. Thank you Nathan and your team for your incredible work, you got a customer for life. We are so happy with Pristine's work that we will be pleased to share our experience with any prospective customer that is considering working with this company. We truly believe there is nobody better out there. Thank you all for your hard and beautiful work